It's all going on at our historic places this month. Feel the power of medieval sportsmanship at our live jousts and knights' tournaments, or for a more serene day out, join gardening experts for exclusive tours and demonstrations in our historic gardens.
Here's our top 5 ways to explore England's story in June…
Did you know? 🤔
The Battle of Waterloo was fought on Sunday 18 June 1815, where armies led by the Duke generic levitra usa of Wellington and Gebhard von Blücher defeated Napoleon Bonaparte. While he's well-known as a military leader, the Duke's London home of Apsley House lets visitors explore his personal life and his passion for art.
Crowds lined the streets of London on 20 June 1837 for the coronation of Queen Victoria at viagra prescription online the age of 18. Both the Queen and her husband, Prince Albert, were born 200 years ago this year. Find out more about how the royal couple celebrated birthdays at their Isle of Wight holiday home, Osborne.
The Summer Solstice occurs on 21 June, the longest day of the year when the northern hemisphere is angled most directly towards the sun. Every year thousands gather at Stonehenge to celebrate the occasion, as the stone circle is aligned with celestial events.
1. Witness the drama of a real medieval tournament ⚔
Starting this month, we're bringing the drama and excitement of medieval competitive combat to historic places across England. Cheer on your favourite as Romans clash shield-to-shield, brave knights battle in real tournaments, and jousters display feats of strength and skill to rival today's top athletes.
Our legendary summer of events gets underway this month across three thrilling weekends:
Clash of the Romans at Birdoswald Roman Fort, Hadrian's Wall
Sat 1 – Sun 2 June 2019
Watch the Roman Empire's finest soldiers compete in intense combat competitions. Two teams will throw spears, take aim on the archery field and clash with buying cheap cialis swords and shields. Pick a side and cheer them on – but remember, only one will emerge victorious.
Siege at Bolsover Castle, Derbyshire
Sat 8 – Sun 9 June 2019
This June, we are re-enacting the dreaded 1644 siege of Bolsover Castle. See the soldiers prepare for battle as they sharpen their swords, prepare their muskets and fight for king and country. Hear the thunder of canons and experience a real piece of history as the two armies clash.
Legendary Joust at Kenilworth Castle, Warwickshire
Sat 22 – Sun 23 June 2019
See lances shatter, feel the thunder of hooves and hear the roar of the crowd as reputations are won and lost. Our fearless fighters and their magnificent horses will charge at each other at full speed in an unforgettable display of chivalry and sheer courage. Choose your champion and cheer them on to victory – or console them in defeat.
2. Enjoy beautiful historic gardens at their blooming best 💮
Many of our historic gardens are at their best in June, from elegant parterres to elaborate quarry gardens and spectacular water features.
Join us throughout the month for tours, demonstrations, plant stalls and expert advice at gardens across the country. Explore the unique micro-climate of Belsay Hall's Quarry Garden, learn from experts about rare varieties at Walmer Castle, and celebrate 10 years since the reopening of Princess Beatrice's Garden at Carisbrooke Castle.
Explore all Blooming Gardens events
3. Explore the new birthday trail at Osborne 🎁
To celebrate Queen Victoria's birthday on 24 May, we opened a new birthday trail at the family's beloved holiday home, displaying gifts exchanged among the family. From beautiful artworks to decorations and statues, these presents offer a rare insight into the Queen's personal relationships with her husband and children.
The new birthday trail is now open at Osborne on the Isle of Wight.
Explore the royal gifts and plan a visit
4. Get creative with Minecraft castle-building workshops ⛏️
After their popularity last summer, we've again teamed up with Blockworks to offer exclusive Minecraft events held at our historic castles.
Guided by the experts from Blockworks, use our set of pre-build essential components to  design and build your own Minecraft castle.
Events this month: 
We expect these events to be popular so book your place today to avoid disappointment.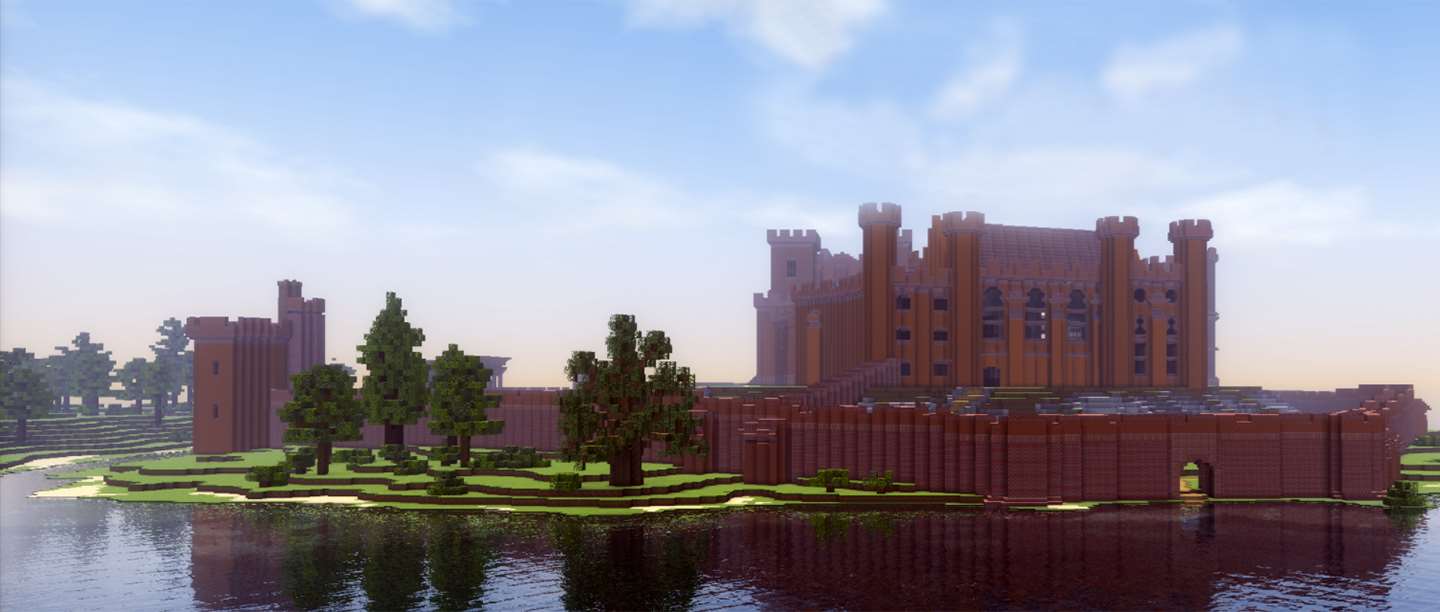 5. Explore the new natural play trail at Walmer Castle 🧒
At Walmer Castle last month, we reopened the sunken glen garden for the first time in more than 100 years. The tranquil historic garden was originally created by William Pitt the Younger, and the restored glen includes a natural play trail to keep the kids entertained.
With wobbly bridges to cross, hollow tree trunks to climb and giant nests to hide in, it's a woodland adventure where young explorers can run wild. After a stroll, recharge and sample produce from the Organic Kitchen Garden in the new Glasshouse Café.
Many more of our historic places include unique play areas for kids, drawing inspiration from the buildings and periods in which they're set. Conquer a miniature version of Bolsover Castle, or travel the world by air, land or sea with the travel-themed play area at Eltham Palace. Plus, with many play areas located by our cafes, grownups can enjoy refreshments while the little ones run wild.
History through your lens 📷
Our selected photo this month shows the beautiful Wisteria in bloom at Osborne on the Isle of Wight. Our thanks to David (@david_a_wilson) for sharing this picture from his visit.
Osborne was the beloved seaside holiday home of Queen Victoria and Prince Albert, who were both born 200 years ago this year.
View this post on Instagram
For more from English Heritage, follow us on Twitter, Facebook and Instagram. 
[ssba]
Comments
Comments are closed.