Autumn may be just around the corner, but summer isn't over yet and there are still plenty of opportunities to enjoy the outdoors at our historic places.
Cross the spectacular new footbridge at Tintagel Castle, build your own Minecraft fortress inspired by a real one and try your hand at historical makeup with the iconic Georgian look.
Did you know? 🤔
September takes its name from the Latin sept, as it was the seventh month in the Roman calendar. The later Roman Republic calendar added two extra months — January and February — pushing September to ninth position, where it remains in our calendars today. More about Roman life
Salisbury Cathedral in Wiltshire was consecrated on 29 September 1258. An earlier cathedral had been sited at the hillfort Old Sarum, but was relocated due to poor relations with the military garrison. A local legend says that the new location was decided by an archer shooting an arrow down into the valley. Explore more local myths
Queen Elizabeth I was born on 7 September 1533. In 1563, Elizabeth gifted Kenilworth Castle to Lord Robert Dudley, who converted it to a lavish palace fit to entertain his queen and her many guests. Elizabeth visited for 19 days of festivities in 1575.  Plan your visit
Dr Samuel Johnson was born on 18 September 1709. Johnson is remembered for his Dictionary of the English Language, which he compiled over seven years. (As well as a beloved depiction in TV's Blackadder, played by Robbie Coltrane). He started work on the Dictionary while living at 17 Gough Square in Holborn, where a London blue plaque now commemorates the author.
Here's our top 5 historical things to do this month…
1. Cross the new footbridge at Tintagel Castle 🌉
Last month, we unveiled a spectacular new footbridge linking the historic island of Tintagel to the Cornish mainland and reunifying the two halves of the ancient castle.
Soaring high above the crashing waves below, this new bridge recreates the historic 'land bridge' which was the castle's main route of entry in the Middle Ages but eroded away in the 15th or 16th century. A small symbolic gap in the centre represents the boundary between past and present; history and legend.
Book online and start planning your visit to walk across the bridge for yourself.
We've got the Tintagel tingles 😍 @EHTintagel pic.twitter.com/XVibmu42D7

— English Heritage (@EnglishHeritage) August 8, 2019
2. Get the Georgian look with our latest makeup tutorial 💄
In our latest episode, we show you how to create not one, but two, makeup looks inspired by the style of Georgian England.
Join Fashion Historian Amber Butchart and Makeup Artist Rebecca Butterworth at Kenwood House to see how the iconic 'porcelain' skin tone, a touch of beeswax and even fresh fruit bring this look to life.
3. Explore England's mythical tales and share your own 🗺️
This month, we asked you to share local myths, legends and folk tales from your corner of England, and hundreds of you responded.
We've been adding these fascinating stories to our online map of myths. Explore the map to discover tales near you, from giants and dragons to phantom bunnies.
4. Don't let the rain stop you… ☔
As the summer draws to a close and the weather becomes more… British… there are still plenty of historic places to enjoy, whatever the elements throw at us.
From hands-on exhibitions helping younger visitors to explore England's past, to stately homes and wartime tunnels filled with historical curiosities, there's something for everyone to enjoy when the clouds start brewing.
And there's always tea and cake…
Find a rain-proof day out near you
5. Build your own Minecraft castle with AmyLee33 ⛏️🏰
After their popularity last year, we've again teamed up with our friends at Blockworks and BlockBuilders to host Minecraft castle-building workshops in some of England's greatest castles.
With a full kit of pre-made components, let your imagination run wild to build the most fearsome fortress imaginable. Minecraft vlogger AmyLee33 will then pick out her favourite to win an exclusive t-shirt signed by Amy herself. You can also access your crenellated creation after the session, by accessing our server on your own copy of Minecraft.
Sat 31 Aug & Sun 1 Sep, Battle Abbey, East Sussex | Book Now
Sat 21 & Sun 22 Sep, Kenilworth Castle, Warwickshire | Book Now
Sat 28 & Sun 29 Sep, Kenilworth Castle, Warwickshire | Book Now
Find out more and book a place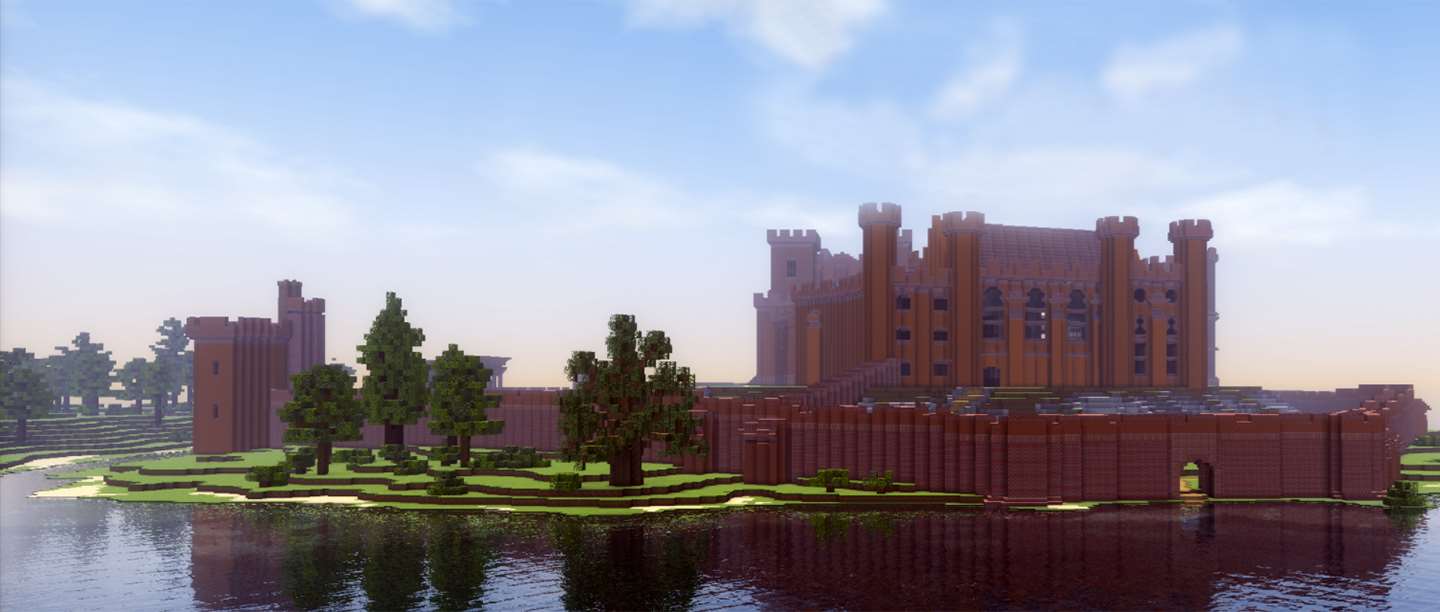 History through your lens 📷
"All of a sudden, this 12th century monastery catches your eye and you simply HAVE to pull over and see that it's real."
So says Sacha who shared this lovely post with us on Instagram this month, after stumbling across Roche Abbey in South Yorkshire. Thanks Sacha!
Beautifully set in a valley landscaped by 'Capability' Brown in the 18th Century, Roche Abbey has one of the most complete ground plans of any English Cistercian monastery, laid out as excavated foundations. It was once home to 50 monks and 100 lay brothers. Despite the monastry being supressed in 1538, and most of the buildings dismantled, the soaring early Gothic transepts of this Cistercian monastery still survive to their original height and are ranked in importance with the finest early Gothic architecture in Britain.
Plan your visit to Roche Abbey ⠀
View this post on Instagram
For more from English Heritage, follow us on Facebook, Twitter and Instagram. 
[ssba]
Comments
Comments are closed.